TOGETHER WE MAKE THE WORLD A LITTLE MORE COLORFUL!
We continue to address an important issue in nature conservation. With your help, we are turning larger and larger areas into colorful flower meadows.
Because for every vegan and vegetarian that leaves our kitchens from May 1st to May 31st 2023, we will sow 5m² of flower meadow in Mecklenburg Vorpommern.
LET´S BEE AWESOME!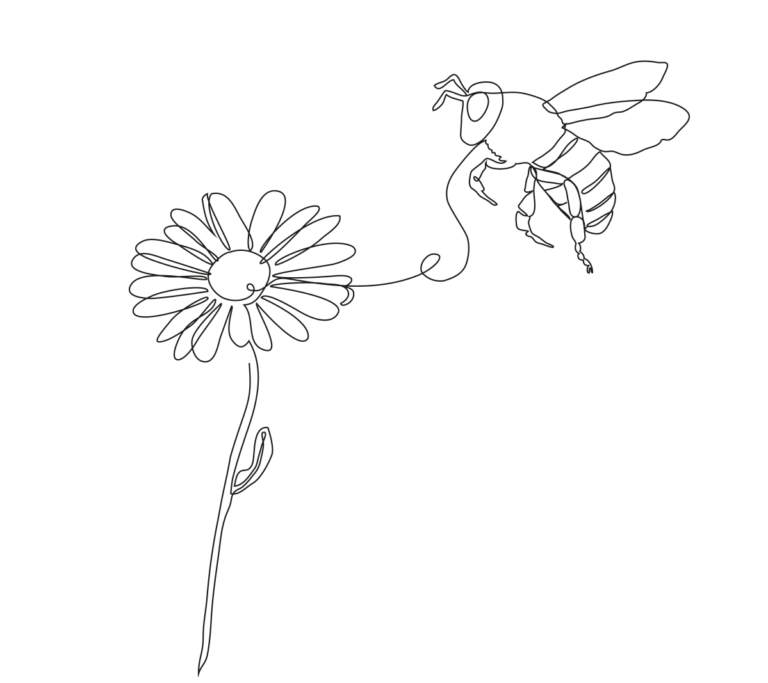 But that's no reason for us to lean back. Because this year we want to surpass our most recent success once again. So become a really strong team together with the Peter-plants crew and ensure in bee paradise in Germany.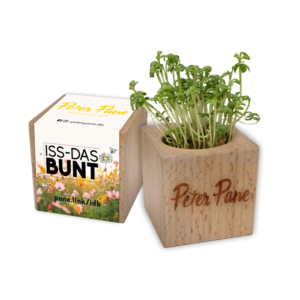 Also for every vegetarian or vegan burger ordered on peter-bringts.de we plant 5m² flower meadow in May. As a small thank you, you will now receive a plant cube in your delivery bag. So you can plant your own little flower meadow right at home.
P.S.: It's worth being quick, because the rule is: only while stocks last.
Approximately half of all wild bee species are threatened with extinction today. The sharp decline in bee populations is related in particular to industrial agriculture (including the use of pesticides, monocultures) and the associated destruction of bee habitats.
We want to do our part to slow down the decline and will therefore sow a flower mix on our own areas that is specially adapted to the needs of the bees.
The bee needs us and we need the bee.
Albert Einstein already said: "Once the bee disappears from the earth, man has only four years to live. No more bees, no more pollination, no more plants, no more animals, no more people."
Nowadays, the western honeybee is the third most important farm animal, because through its performance almost 80% of all crops and wild plants are pollinated. Through this, the honey bee ensures our diversity of food and is an important part of our ecosystem.
We have set ourselves an ambitious goal:
We wanted to plant at least half a million square meters, the equivalent of 70 soccer fields, of flower meadow and, along the way, work with you to create a protected habitat for bees. With your help, we could even plant a total of 600,000m² of flower meadow!
Our vegan & vegetarian burgers