A BURGER. A TREE . A GOOD THING.
MAKE THE WORLD A LITTLE GREENER!
For every vegan and vegetarian burger ordered from March 1st to April 16th, 2023 in our restaurant or via Peter Bringt's, we will make nature a little greener together. Because for each of these burgers we planted a tree!
Thanks to your help, we came up with a proud 157,102 trees that we plant on our own land in Mecklenburg-Western Pomerania. We have thus significantly exceeded our goal of 150,000 trees and are planting an additional 7,102 trees.
THE STORY BEHIND GREEN UP WITH PETER
Our heart project – Iss das Grün
Since 2021, thanks to your help, many trees have been able to see the light of day on our own areas in Mecklenburg-Western Pomerania as part of the "Iss das Grün Weeks". In 2021 there were 100,000 trees and in 2022 there were already 147,321 trees.
In total, thanks to our Peter Plants initiative, we have been maintaining around 1000 hectares of mixed forest since 2012. Sounds like a big number, but you can't quite picture it yet, can you? Then just imagine 1400 soccer fields #Boom!
Others call it planting trees, we call it creating habitats. For countless plants and a variety of animals that find a new home in our forest. A real pleasure for people who enjoy going into a forest and experiencing nature in its most beautiful diversity. And a real benefit for our environment, which we free a little bit from harmful CO2 with our many new trees.
Of course, even together we can't plant that many trees to stop global forest dieback from deforestation and climate change. But we can plant so many trees that can be the beginning of something wonderful. Or as our forester David Fuchs likes to put it, "We push something and then turn it over to the care of Mother Nature. She knows best what's good for us and our earth."
It is important to us that you can follow us step by step: from picking cones and pulling pines, preparing the land and planting the trees. So feel free to follow us on Instagram for our "live on location" stories.
We were live on site for you
We accompanied cone pickers at their work. What exactly a cone picker does and what happens to the cones afterwards, you can find out in the video.
We visited our planted areas from 2020. What the whole thing looks like, what kind of trees we are actually planting and what else needs to be taken care of, you can find out in the video.
We have reached the end of the eating the green weeks. Our goal was to plant 100,000 trees, just like last year. Through your commitment, it has become an incredible 147,321!
WANT SOME BURGER INSPIRATION?
OUR VEGAN & VEGETARIAN BURGERS
We are proud to say that already 25% of our creations are purely vegetable. With our selection of now 15 vegetarian and vegan burgers, there really is something for everyone! You are actually into meat, but would like to try it out? Then why not try our burgers with veg' of beef and veg' of chicken bratling such as "Chee' is vegan" or "The Hero". The list is long – just click through our menu yourself.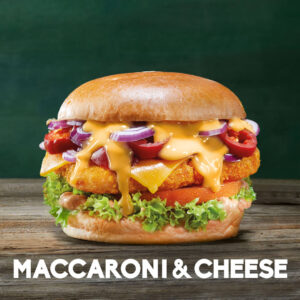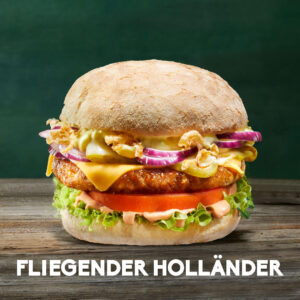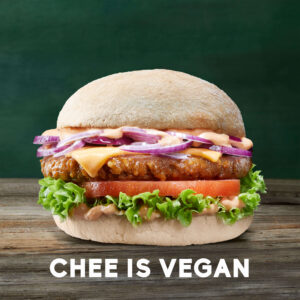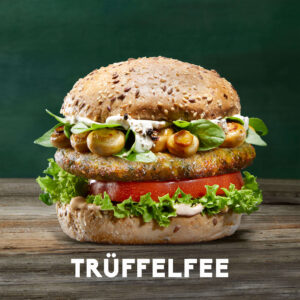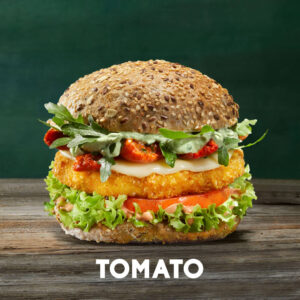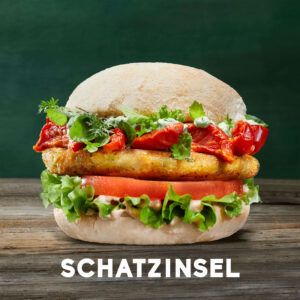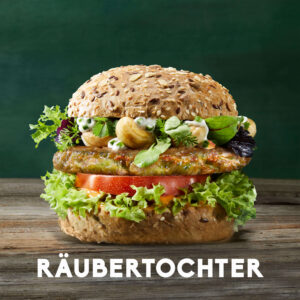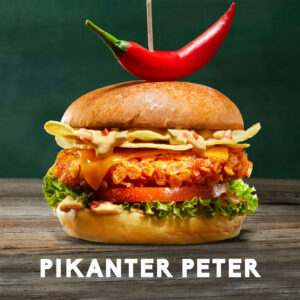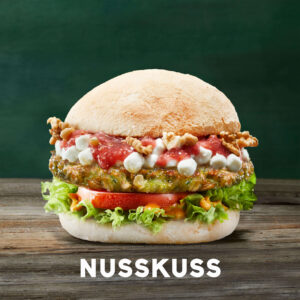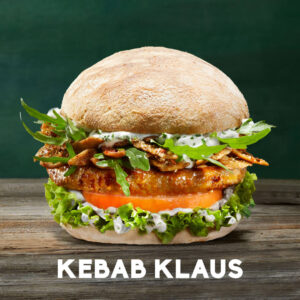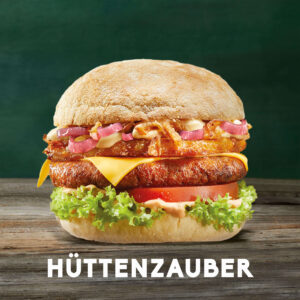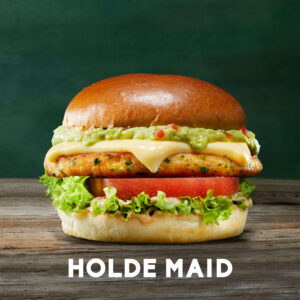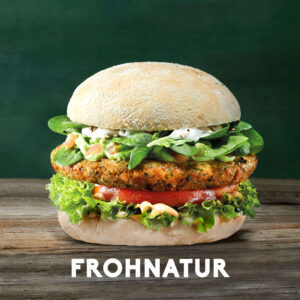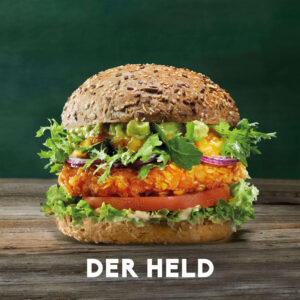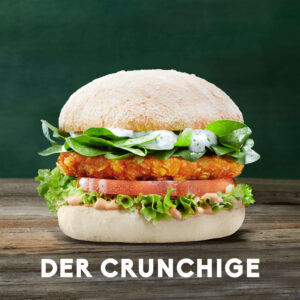 BECOME A TREE COMPANION NOW
You want to know what happens to your tree now?
No problem. With every purchase of a vegan or vegetarian burger, you will receive a small postcard* from us. Simply scan the QR code, register your tree and we will provide you with regular information about the planting and care process. Psst: By the way, for every registration you get an additional voucher from us.
*Postcards and vouchers are limited. Only while stocks last