FOR CHILDREN'S SMILES
CHILDREN'S SMILES MAKE OUR HEARTS SING
HOW WE HELP MAKE A HAPPIER FUTURE POSSIBLE.
Closeness is very important to us. This applies to both people and our immediate environment. We combine both in "Peter helps". With our initiative we help children and young people from our area – so that our young fellow men can lead the life, which they wish and also simply have earned. To this end, we initiate smaller and larger projects in kindergartens, schools, clubs and organizations that deal with the education, upbringing and promotion of children and young people.
In the first Peter Helps year alone, we realized 49 projects with a total of 45,000 euros. By 2020, we had already made 55,000 euros available for children and young people. In 2021, despite the difficult COVID 19 pandemic situation, we were able to support with 65,000 euros. In 2022, we finally almost tripled our Peter Helps budget, so that in the first four years we were able to bring joy to children and young people with over EUR 350,000. And we are still at the very beginning: In the future, we would like to support even more projects with more financial means in order to make more children's eyes light up. We have therefore decided that Peter hilft will provide 120,000 euros in 2023 to implement heart projects.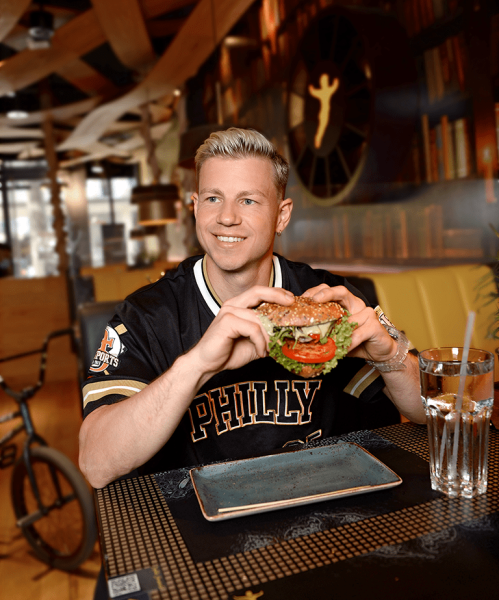 Due to our great cooperation with BMX pro Chris Böhm, we have developed a completely new concept since 2022, which allows us to donate time together instead of money.
Chris Böhm is the inventor of the world's first BMX therapy and current Guinness World Record holder. With a fanbase of 2.3 million followers, he reaches many people with his passion.
Together, we have therefore realized a total of three BMX workshops for children and young people in 2022. But that's not all – we were so enthusiastic about the workshop idea that, in addition to the BMX workshops, we also held a dance workshop with Christina Luft (known from Let's Dance), a cooking workshop with our central and regional kitchen managers for the children and young people of the AWO in Güstrow, and a job application workshop with Clemens von Ramin.
In 2023 we will continue the workshops – the following are already planned:
BMX workshop
Cooking workshop
Application workshop
Breakdance workshop
Riding workshop
Self defense workshop
Craft workshop
Ballet workshop
In addition, there are already so many other great projects in the planning for 2023 that we will unfortunately only be able to accept your heartfelt wishes again for the coming year 2024.