55% of the menu are
vegan and vegetarian
HOW WE MAKE ENJOYMENT SUSTAINABLE OURSELVES.
We are glad that fewer and fewer people want to eat the cheapest possible meat. We have always been convinced that meat should be one thing above all: as high quality as possible. For the best burgers, origin, freshness and quality play a decisive role. And regionality an increasingly important one.
Since February 01, 2023, almost exclusively green electricity has been flowing at Peter Pane. We are proud to have been able to connect the majority of the sites to it. Anyone who enjoys a burger at Peter Pane can now do so with an even better conscience. Guests can recognize the locations through which only green electricity from renewable sources flows by a sticker on the entrance door. In addition to reforestation, conscientious use of resources, and a diverse, vegan offering, switching to natural power is another step toward sustainability.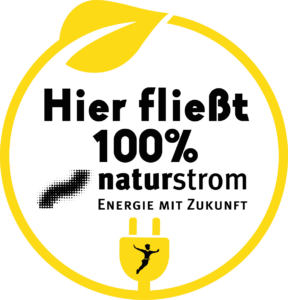 We source our meat almost exclusively from our home country. The only exception is Black Angus because of its unique quality. In addition to ecological aspects, meat from Germany is so important to us because it gives us certainty about origin and rearing. We also attach great importance to the fact that the animals live in an animal-friendly husbandry and as close to nature as possible. That's why we only work with certified companies that guarantee us, and therefore our guests, absolute safety with regard to the meat.
We support the European Broiler Chicken Initiative and thus set an example for animal welfare. By 2026, we plan to align our supply chain with the criteria of the European Broiler Chicken Initiative.
An important step towards this goal is product development in cooperation with a major producer belonging to the initiative. Our ambition is to work with this supplier to find a product that is a little more in line with the quality promise and the broiler initiative.
As part of the European broiler chicken initiative, we are committed to using 100% chicken meat from producers that meet the following housing conditions by 2026.
For the chicken meat, we have so far found an enjoyable alternative with our new "Veg'von Chicken" patty and now one in four burgers sold is vegan or vegetarian.
We thus not only reduce the chicken content, but also ensure a Co2 balance. In addition, any of our beef burgers can be ordered vegetarian with our "Veg from Beef" patty.
Our goal is to increase our vegan and vegetarian share to 50% by 2023.

We believe that in 10-20 years no one will eat meat.
We are very happy that this path is so well received by you and each of your positive messages brings a smile to our faces. But we were also particularly pleased that we came second in the proveg 2020, 2022 and 2023 ranking of Germany's most vegan-friendly restaurant chains.
This shows us that the path we have chosen is the right one – we will therefore continue to follow it and intensify it step by step. This is how we make it possible for our guests to continue to eat with pleasure and a clear conscience.
All products come from regional, certified farms.