WE MAKE ENJOYMENT
EVEN MORE SUSTAINABLE
57% OF OUR MENU ARE ALREADY VEGAN OR VEGETARIAN​
Real enjoyment must be sustainable and fair. That is why we are pleased that more and more people are giving up cheaply produced meat. We offer you fresh and regional alternatives – in addition to high-quality meat, we have a diverse vegetarian and vegan selection. The origin and quality of the ingredients play the decisive role – because they make our burgers a sustainable pleasure.
We have long wondered where our energy actually comes from. Since February 01, 2023, we have therefore been using almost exclusively electricity from sustainable and renewable sources at Peter Pane. We are proud that we can already supply almost all of our restaurants with it and are working on connecting the remaining locations as quickly as possible.
Part of our motto, Child at Heart, is that every burger at Peter Pane can be enjoyed with a clear conscience. You can recognize our locations, which are supplied exclusively with green electricity from renewable energies, by a sticker on the front door. Switching to green energy is another step towards making Peter Pane even more sustainable. With our initiative GREEN UP WITH PETER, which is dedicated to the protection of forests and flowering meadows and a menu that is already 57% vegetarian and vegan, we are already paying special attention to the conscientious use of our resources. With the supply from renewable energies, we are now going one step further.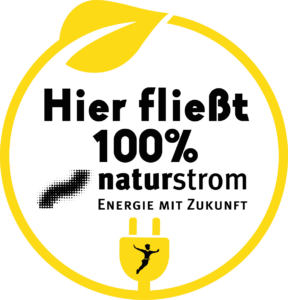 We source the meat for our burgers and other specialties almost exclusively from Germany. Because of its unique quality, our Premium Black Angus is the only non-domestic meat on our menu.
In addition to ecological aspects, meat from Germany is so important to us because it gives us certainty about the origin and rearing of the animals. Since animal welfare is non-negotiable for us, we attach great importance to the fact that our meat comes from animal-friendly husbandry in which the animals live as close to nature as possible. We work only with certified companies that guarantee us, and therefore our guests, absolute safety in terms of the enjoyment of meat.
We are sending out a further signal for animal welfare by supporting the European Broiler Chicken Initiative. As part of this, we plan to align our entire supply chain with the initiative's criteria by 2026. We are working closely with a major producer of the broiler chicken initiative to develop a product that meets the initiative's quality promise. In this way, we ensure that we quickly approach our self-imposed goal.
With our "Veg'von Chicken" patty, we have already found a delicious alternative to chicken meat and are pleased that one in four burgers ordered from us is already vegetarian or vegan. In addition, any of our beef burgers can be ordered with our "Veg from Beef" patty as a vegetarian alternative to the classic patty. In this way, we not only reduce the amount of meat, but also the CO2 emissions.
We believe that in ten to 20 years, no one will eat meat anymore. Our next goal is therefore to increase the proportion of vegan and vegetarian orders to 50 percent in 2023.
Your many positive messages and evaluations confirm that this path is well received by you. This makes us very happy and puts a smile on our faces.
We are particularly proud to have taken second place in the 2020, 2022 and 2023 proveg rankings of Germany's most vegan-friendly restaurant chains.
This shows us that together with you we are on the right path to a more sustainable future – we will therefore continue and intensify our efforts bit by bit. Because we want to ensure that our guests can continue to eat at Peter Pane with pleasure and a clear conscience in the future.
All products come from regional, certified farms.