Peter Pane Burger-Restaurant & Cocktail-Bar
Burger restaurant
in Hamburg
In our Peter Pane burger stores Hamburg you will be served the best burgers in gourmet quality by our great team. We have a huge selection and countless variations. Whether vegan, vegetarian, with beef, with chicken or breadless – all top and there is something for everyone!

Let us convince you with one of our juicy beef varieties. Prepared with fresh ingredients and the best meat from Germany. Optionally, you can swap out the very good patty of your favorite burger (at no extra charge) for a vegan "Veg' von Beef" patty. You too can find your Peter Pane favorite! Maybe it will be our delicious PULLED BEEF LOVER with pulled beef AND a beef patty.
Discover our great vegan variety. With our plant-based patties we create enjoyable taste experiences. Discover our offers now: Every Monday on Peter's Meatless Monday you get all vegan and vegetarian burgers for only 9,90! Try the KEBAB KLAUS with the Veg`von Beef Bratling, planted.kebab, microgreens and lemon thyme sauce. Ultra delicious!
Try one of our great country chicken creations! Prepared with in-house vegan sauce, fresh lettuce, tomatoes and juicy chicken breast from Germany. This is a true taste experience! You might like the WILDE HENNE – with country milk cheese, wild herbs, steak pepper and date cream.
Vegetarian or not, we recommend you try our great vegetarian options. Get all of our plant-based flavors on Peter's Meatless Monday for just 9,90! You can't miss this! How about the HOLDE MAID Burger with sweet potato amaranth patty, milk cheese and guacamole? For the big appetite we recommend a portion of our crispy chips with it.
For smaller appetites, order one of our sensational breadless patties. Available as country chicken, beef, vegetarian or vegan version. Instead of bread, this dish has double lettuce, tomatoes and homemade vegan burger sauce. The perfect lunch for your break. For example the SPIELWIESE with falafel and pea patty, grilled mushrooms, wild herbs and garlic mayo.
Best burger restaurants in Hamburg
Come visit us now at one of our 7 burger restaurants in Hamburg and enjoy your best burger in town. For example, Peter Pane offers you classic burgers with juicy 150 g beef or even 300 g with DOUBLE PETER. Or do you prefer it vegan or vegetarian? No problem with us, because we do not understand this as a renunciation, but as a pleasure and offer you an extra large selection of the best meatless burgers. Which is your best burger restaurant in Hamburg? You are welcome to try all of our 7 Peter Pane burger joints or find the burger restaurant near you right here. Find out where Hamburg's best burger is served.
From 12 to 22:30 our Hamburg burger restaurants are open for you. You can enjoy the best burgers in Berlin as long as the kitchen is at work. Usually from 12 to 21 pm.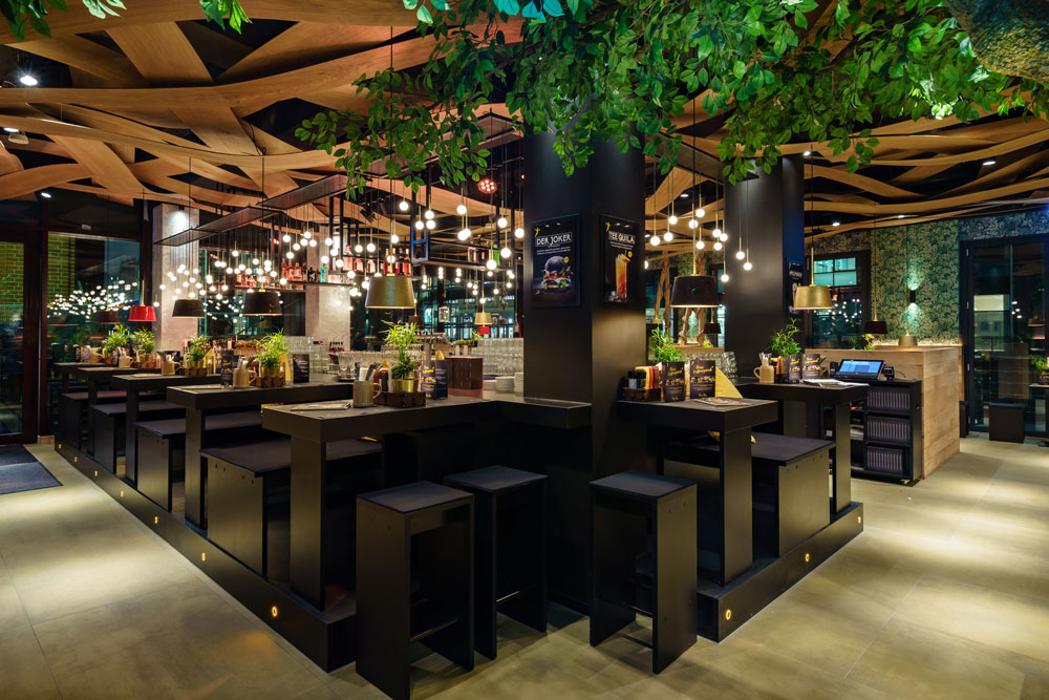 Fancy a juicy taste sensation and a super-delicious side dish to go with it, and right in the beautiful city center of Hamburg? That's what you'll find at Peter Pane Bleichenhof, located in the imposing and historic Stadthöfe ensemble. There is something for everyone in our menu card. Whether your choice is vegan, vegetarian, chicken, beef or breadless, you'll be thrilled with our diverse offerings! You'll always love coming here to eat.
Bleichenbrücke 9-11, 20354 Hamburg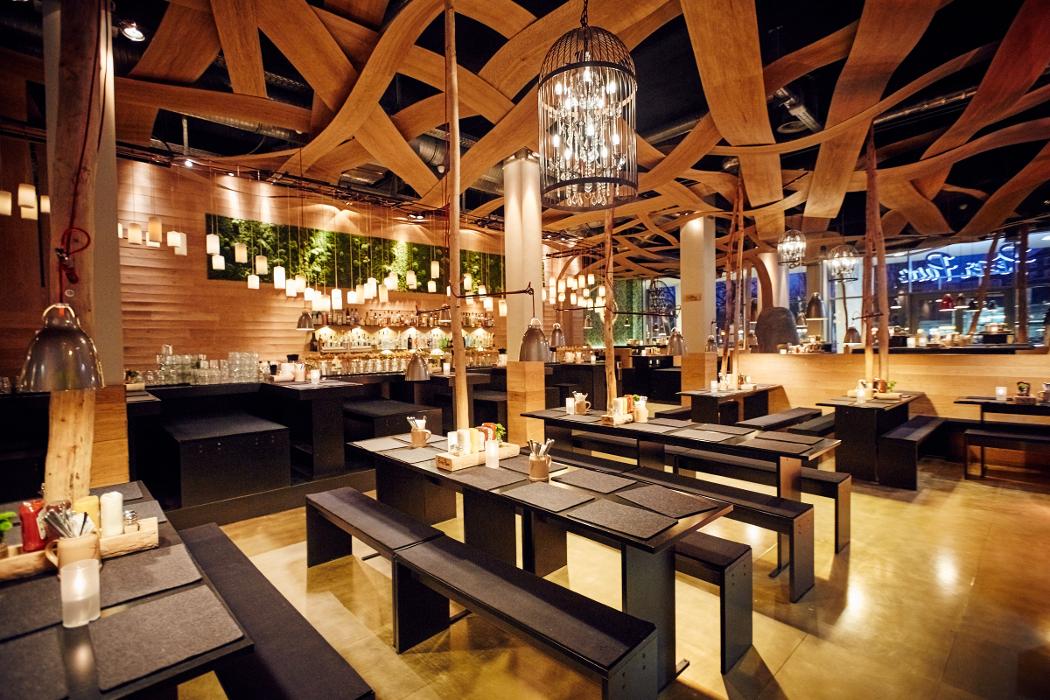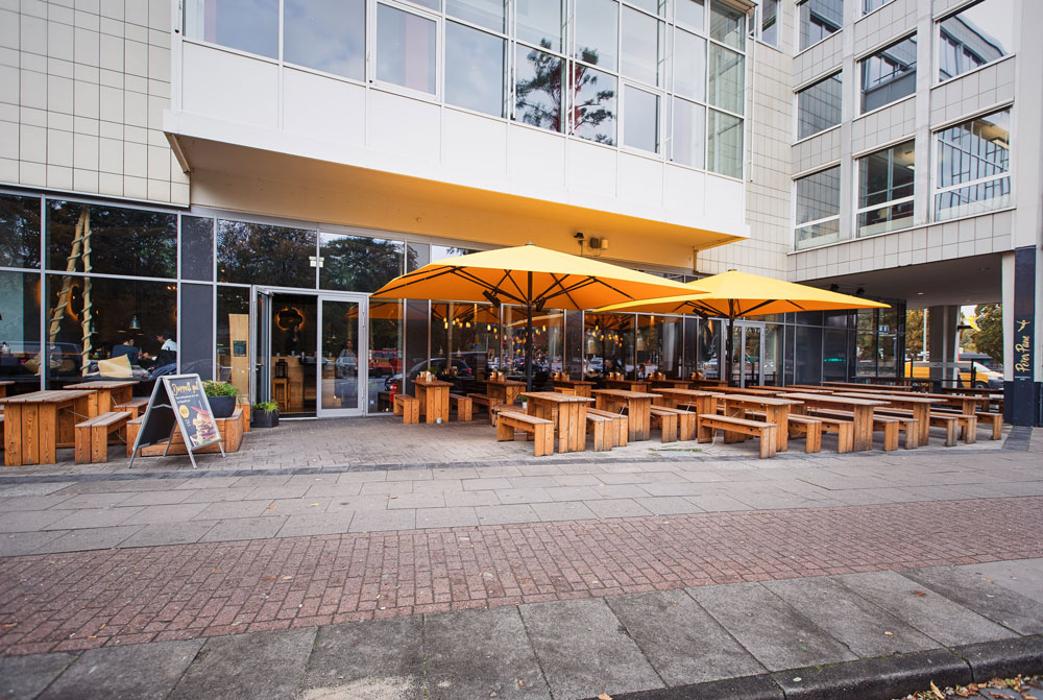 Peter Pane Hamburg Schlump
Where can you find the best burgers in Hamburg? Come to the best burger restaurant in town, Peter Pane! How about a delicious veg version right at the Schlump? Or rather with meat? If your hunger is not so big, we also have breadless variants for you. All this and much more you will find at Peter Pane in Schäferkampsallee, opposite the U & S-Bahn station Schlump. Our offer is particularly varied and diverse, here you always like to come back to eat.
Schäferkampsallee 1, 20357 Hamburg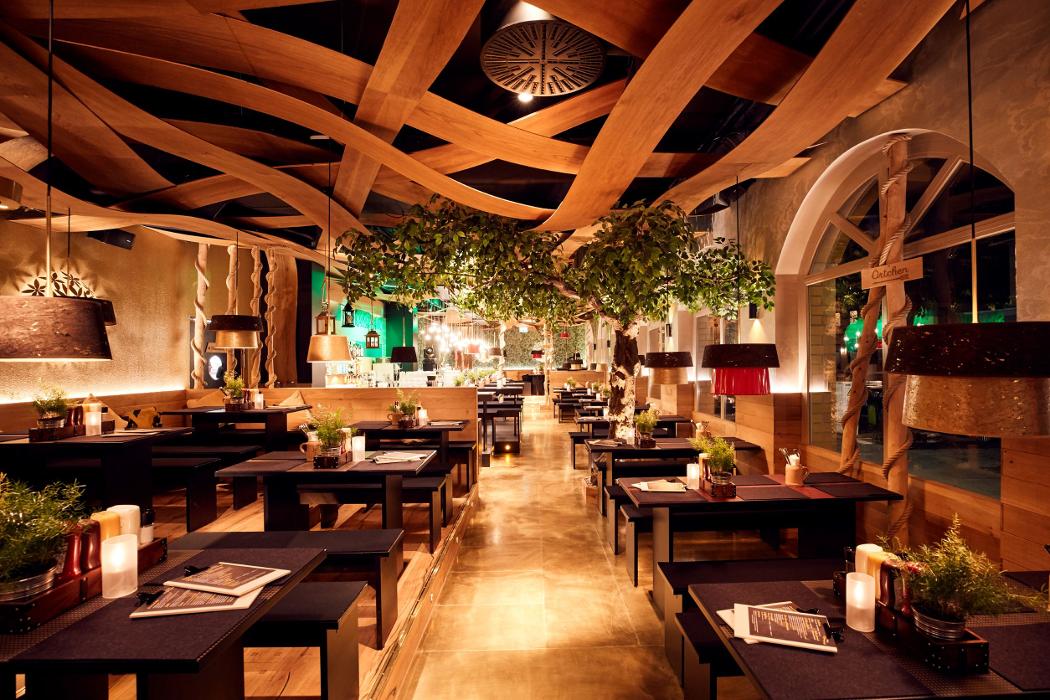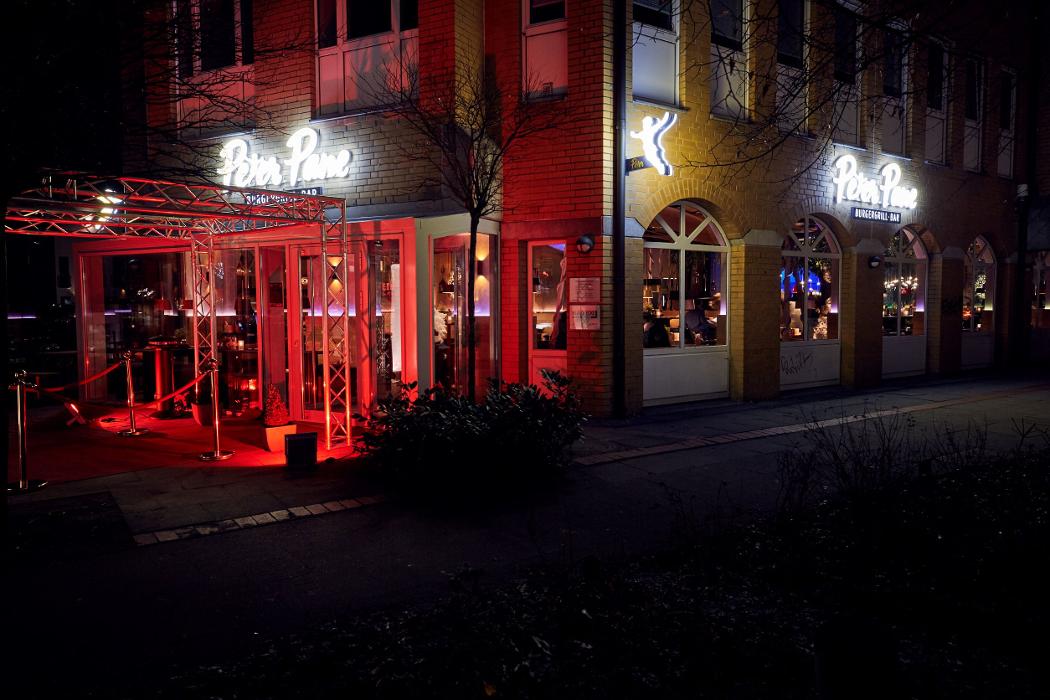 Come to the Peter Pane in Hamburg Blankenese, whether for the big hunger, the small snack in between or the lunch break. In our restaurant, which is located in one of the most beautiful districts of Hamburg, you can expect a very good and large selection. Feel free to visit us with colleagues or your friends. With and without bread, with chicken or rather vegan? We have everything here! And we look forward to seeing you!
Witts Allee 1A, 22587 Hamburg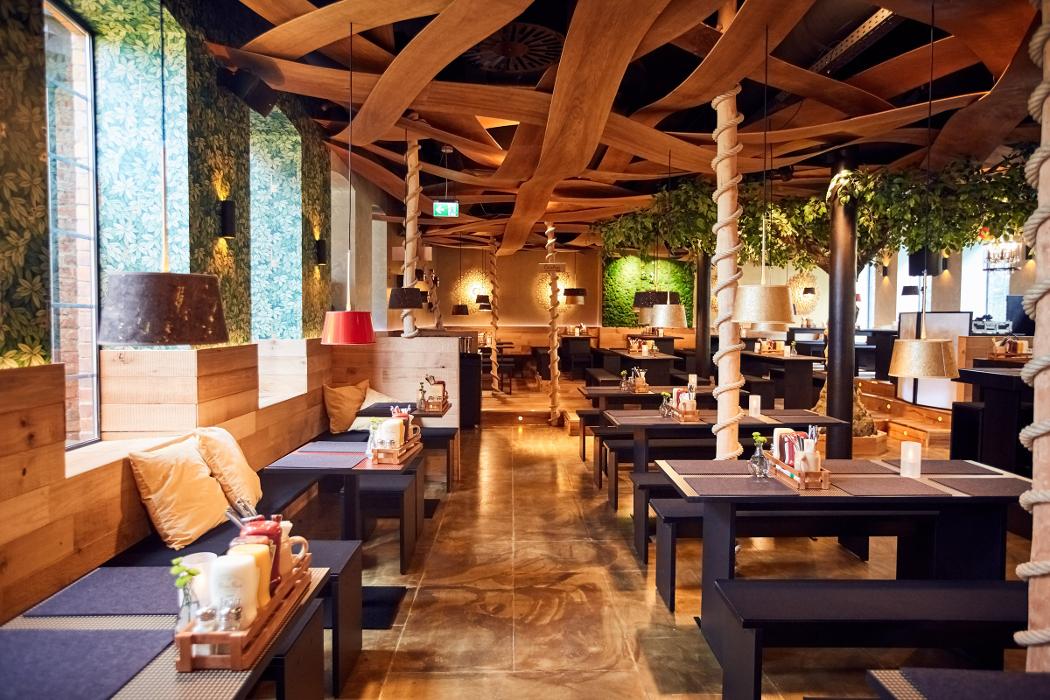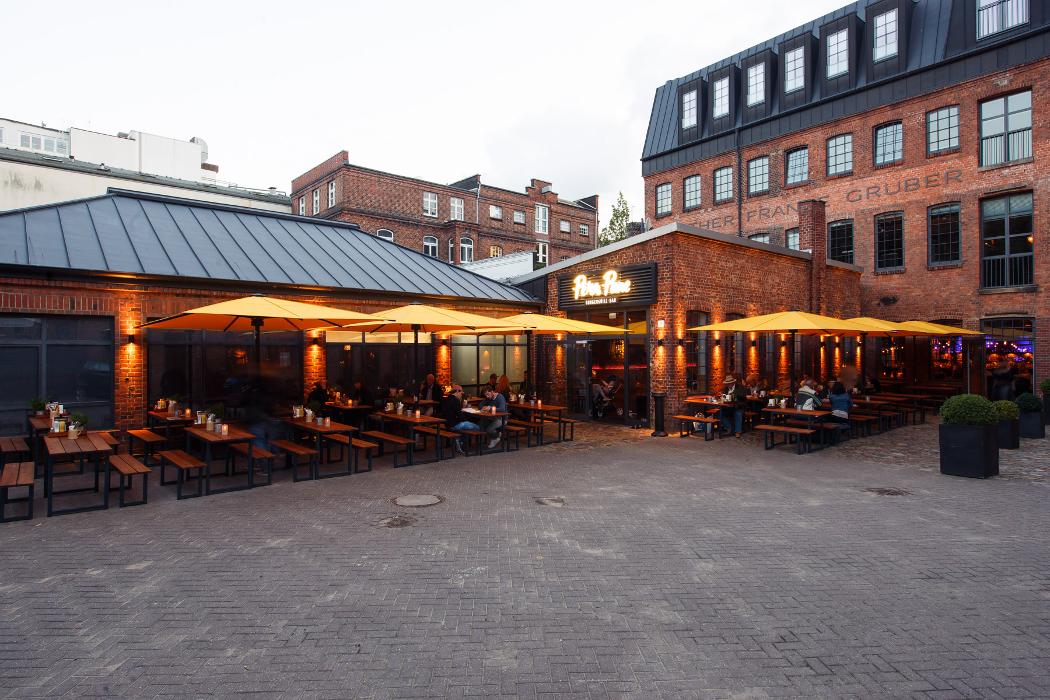 The Peter Pane Goldbekplatz is located in an old, rustic factory building in the idyllic district of Hamburg Winterhude and is characterized by its special location on the canal. In addition to the wide variety of lunch offerings, there is a Burger-To-Boat service for canoe riders. So here you can enjoy your favorite burger even in a canoe. With or without bread, with meat, vegetarian or vegan, you have the free choice. We are looking forward to your visit in our branch at Goldbekplatz!
Goldbek Platz 1, 22303 Hamburg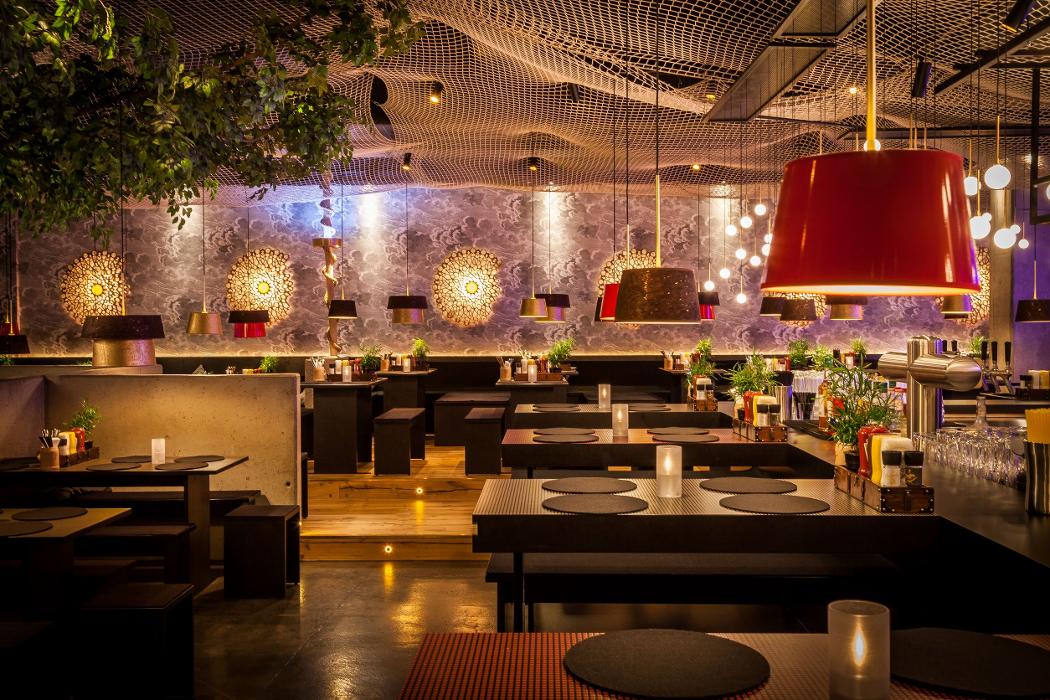 Where the two busiest streets of Hamburg Altona cross, Holstenstraße and Max-Brauer-Allee, you will find Peter Pane Max-Brauer. Hamburger with meat, vegan, with or without bread…in our store you get your dish served the way you like it best. Here at Peter Pane, you'll always love coming back for a meal, quick lunch break or all cozy with your friends, anything is possible with us. We are looking forward to your visit!
Holstenstraße 111, 22767 Hamburg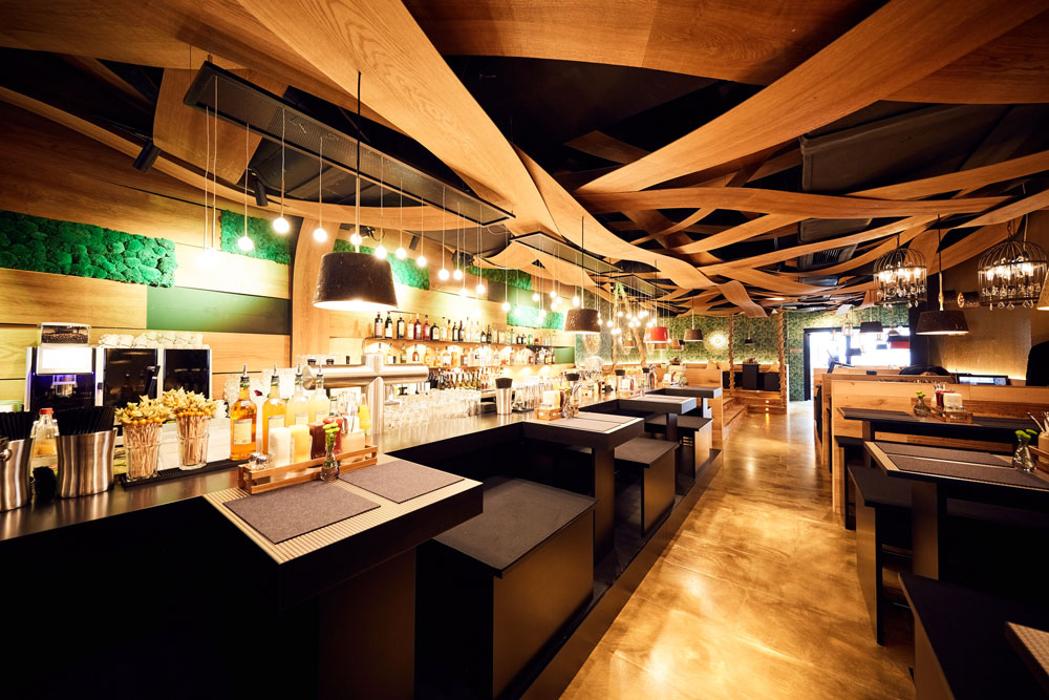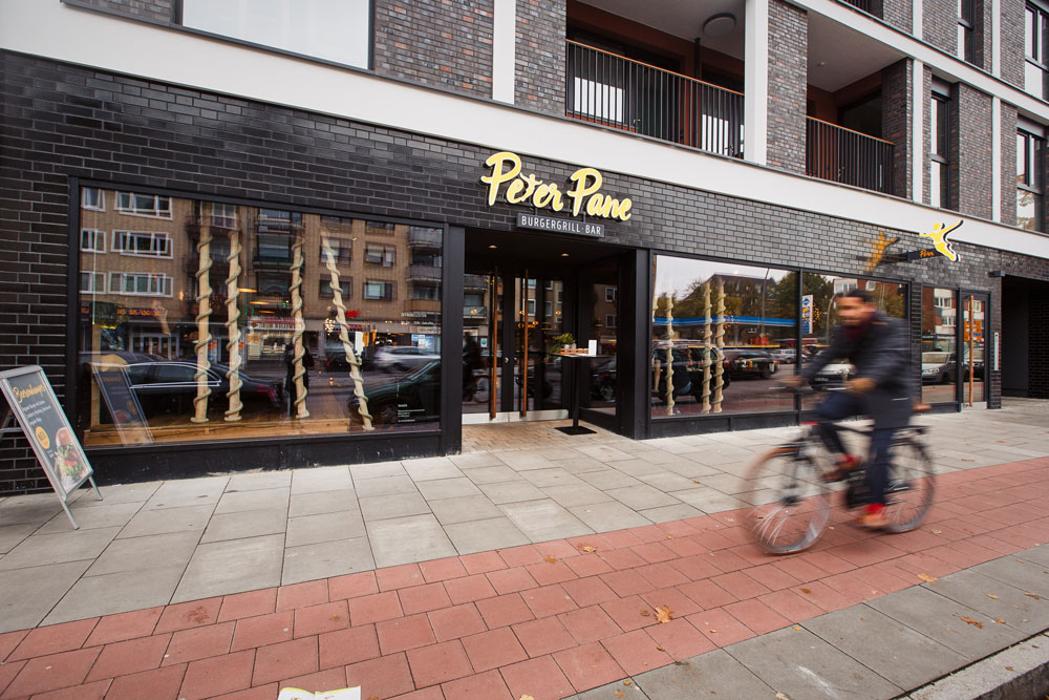 Peter Pane Hoheluftchaussee
A relaxing oasis awaits you at Peter Pane Hoheluftchaussee, in one of the most popular streets of the beautiful district of Eppendorf. Our menu is super diverse and there really is something for everyone. Fancy a great burger, then you've come to the right place! With meat or rather vegetarian? With bacon or with Vacon? With one of our delicious buns or would you prefer a breadless option? Here at Peter Pane Burger Shop, you can have it all.
Hoheluftchaussee 99/101, 20253 Hamburg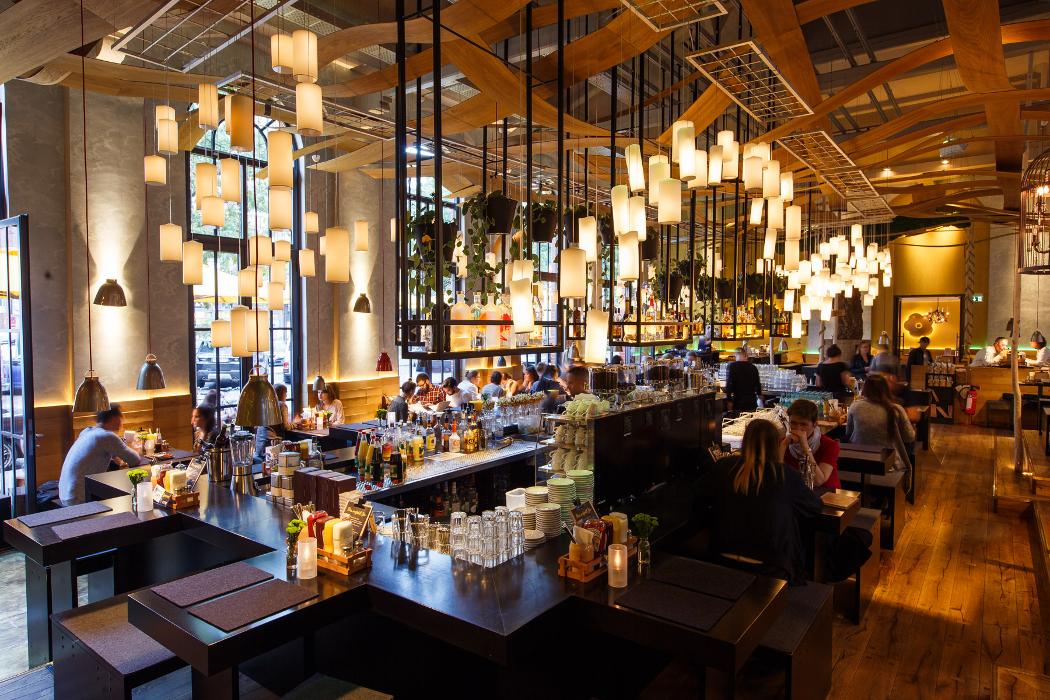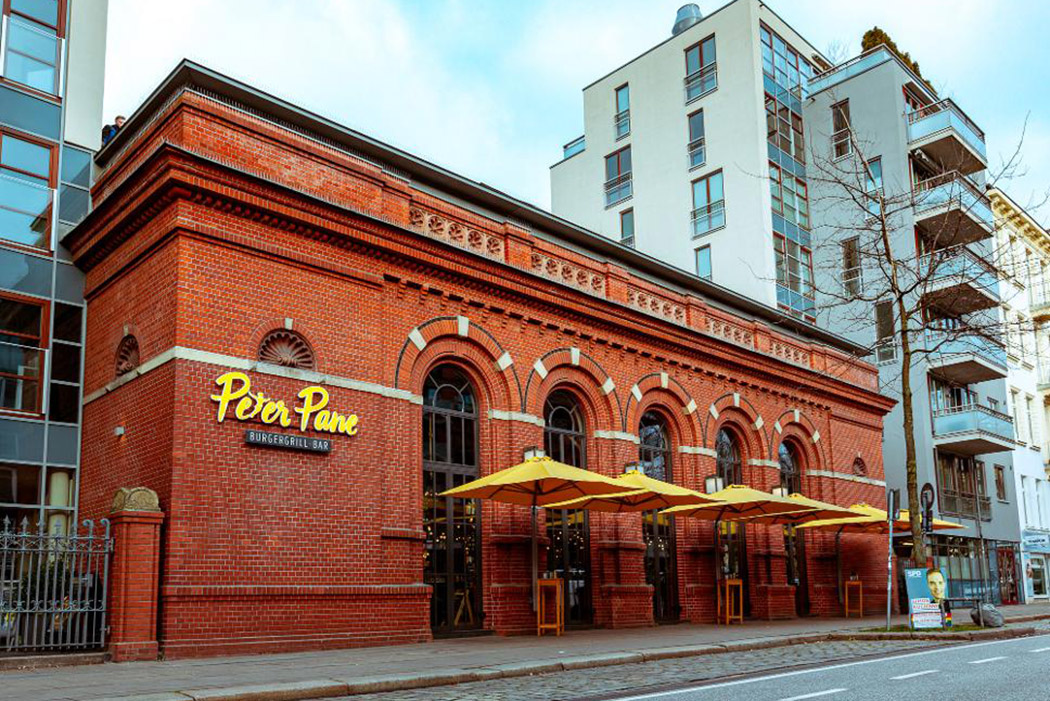 In the beautiful, historic gymnasium in the heart of St. Georg, you'll find Peter Pane in the middle of Lange Reihe. Here you can enjoy the dish of your choice in the best atmosphere. Do you like it with beef or would you prefer one of our vegetarian roasts? At Peter Pane Burgerladen Hamburg St. Georg there is a great variety. Meat, vegetarian or vegan, with or without bread? Here with us, anything is possible! Stop by to discover your new favorite burger.
Lange Reihe 107, 20099 Hamburg
How do Peter's burgers taste?
Here you can find reviews about our burgers and restaurants.
When can we welcome you?
Good food, nice service. The food came very quickly and the portions were good.
The food and service were really great - despite high occupancy, drinks and food came really fast, the waitress was friendly and even had time for a quick chat.
Cozy evening with 8 guests. Very good service, attentive. Special requests were taken into account. Food was delicious.
We are regulars and were there for our entry into "Superbowl Night". As always, completely satisfied. Great service, nice ambience and delicious burgers.
With a wheelchair, visiting a restaurant is always a bit of a challenge. But the staff here proved to be very friendly and helpful. The food was great.
Beautiful interior, great bar, super fries....
It was a wonderful evening with very delicious food.
Aside from the excellent vegan burger offerings, I was won over by the waitress's exceptional service.
Where would you like to enjoy your favorite burger? Search here quickly and easily for the Peter Pane Burger Restaurant in your area. We look forward to seeing you! By the way: to all our offers you can still find really good sauces like truffle cream, guacamole, lemon thyme sauce and many more. Not to forget: our sensational and super crispy chips. Also available as beef + cheese version or with avocado as guacamoly fries or with extra cheese as chili cheese fries. With Peter Pane burgers you have the choice between 3 delicious types of bread: sourdough, whole grain or brioche. Each burger comes with fresh lettuce, tomatoes and our own vegan burger sauce. You can find the nutritional information, allergens and additives for your burger online in the detailed presentation of the individual products.